OPTIFAST Flexible 4 Week Weight Loss Plan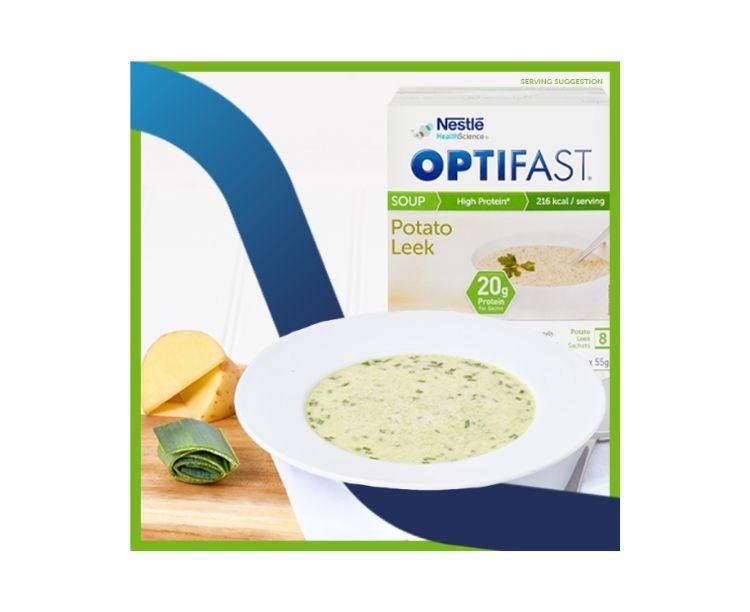 How does it work?
Intense Level – 2 Weeks Plan
Where appropriate, we encourage people to start with this Level as this is where the greatest weight loss occurs. You can choose up to 3 OPTIFAST products a day combined with one self-prepared, low calorie meal (1200-1500 calories/day)
Active Level – 4 Weeks Plan
If you would like to include two conventional food, low calorie meals and are happy with a more gradual weight loss, you can choose to replace either 1 or 2 meals each day, consuming 1 or 2 OPTIFAST products.Daily goal increases to 1,400 to 1,700 calories.
Once you have achieved your weight loss goals you can move into Maintenance plan. A program of regular light exercise enhances well being and therefore the likelihood of success.
Start 4 Weeks Plan Now
Partial Meal Replacement Bundles
OPTIFAST offers a range of bundles to suit a 3 week and 4 week supply on the Partial meal replacement plan.
OPTIFAST Support Hub
Check out our blog for more recipes, workouts and tips.
Partial Meal Replacement Plan - FAQs
Partial Meal Replacement Plan is a semi-structured eating pattern, with a great flexibility based on your weight loss goals. With this plan, most of your meals and snacks could be from pre-prepared, conventional foods. You can replace up 1,2 or 3 meals each day with OPTIFAST products based on your weight loss goals and lifestyle .
The Partial Meal Replacement Plan is designed to support with weight management based on your lifestyle and weight loss goals. You can start with the intense level for 3-6 months and move into the Active Levelsas your goals or lifestyle needs change over time.After which, you can try the Maintenance Plan to sustain the progress made.

If your new diet contains a very different amount of fibre compared to what you are used to, it is possible to experience some digestive changes such as a change in bowel habit, bloating, or flatulence. As you adjust to your new plan this should settle down. If you experience persistent, severe or worrying symptoms, we advise you to seek advice from your GP.
We recommend speaking with a healthcare professional if you are thinking about taking additional supplements. When following a partial meal replacement plan, making sure that your food-based meals are well balanced and contain plenty of fruit or vegetables can help you get the vitamins and minerals you need.
We would encourage you to drink at least two litres or 8 glasses of calorie-free fluids per day.
Yes, some people may choose to start on the Active Level of the OPTIFAST Partial Meal Replacement plan. These levels might be more suitable for people who require less calorie restriction to start with. Alternatively, if it is easier to start with one meal replacement and slowly build up then you may choose to start on the Active Level and move gradually to Intense levels and move back to Active level once your weight loss has been achieved.

Your calorie-controlled or low-calorie meal should be around 350 calories. Aim for 1 serve or ¼ of your plate to be protein (100g meat or chicken, 130g white flesh fish, 2 eggs or 150g tofu), 1 serve or ¼ or your plate to be grains (2 slices of bread, 1 cup cooked pasta, ¾ cup of rice or 1 medium potato) and fill half the plate with low starch vegetables or salad. You can also include 1 tbsp of a sauce or dressing. This plate concept will help to keep your meal under 350 calories.Alternatively, check out the calorie- controlled recipes in the blog of the website. Each recipe indicates how many calories per serving.