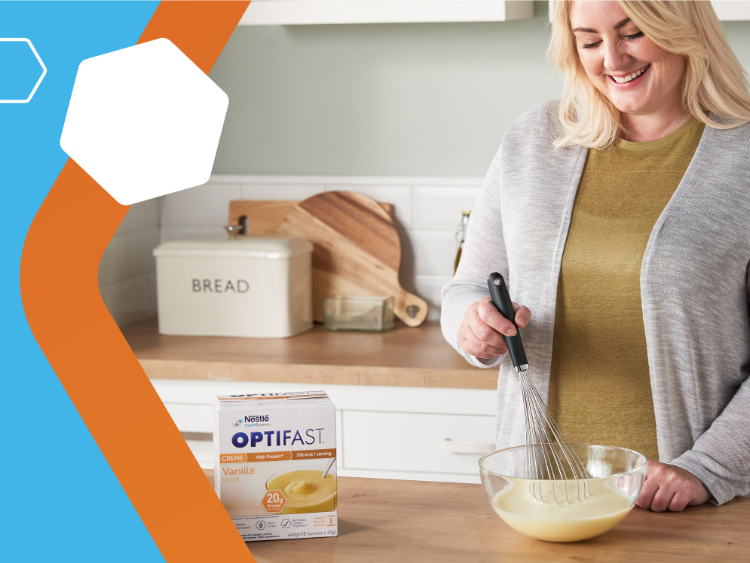 OPTIFAST 6 Week Weight Loss Plan
The OPTIFAST 6 Week Diet Plan has been developed for people who want to lose weight using a clear framework that combines nutritional knowledge, exercise advice and behavioural strategies to help you to kickstart a lifestyle change.

If you choose to follow this plan, you could lose weight in 6 weeks, and you'll get into new habits to kickstart your long-term weight loss journey.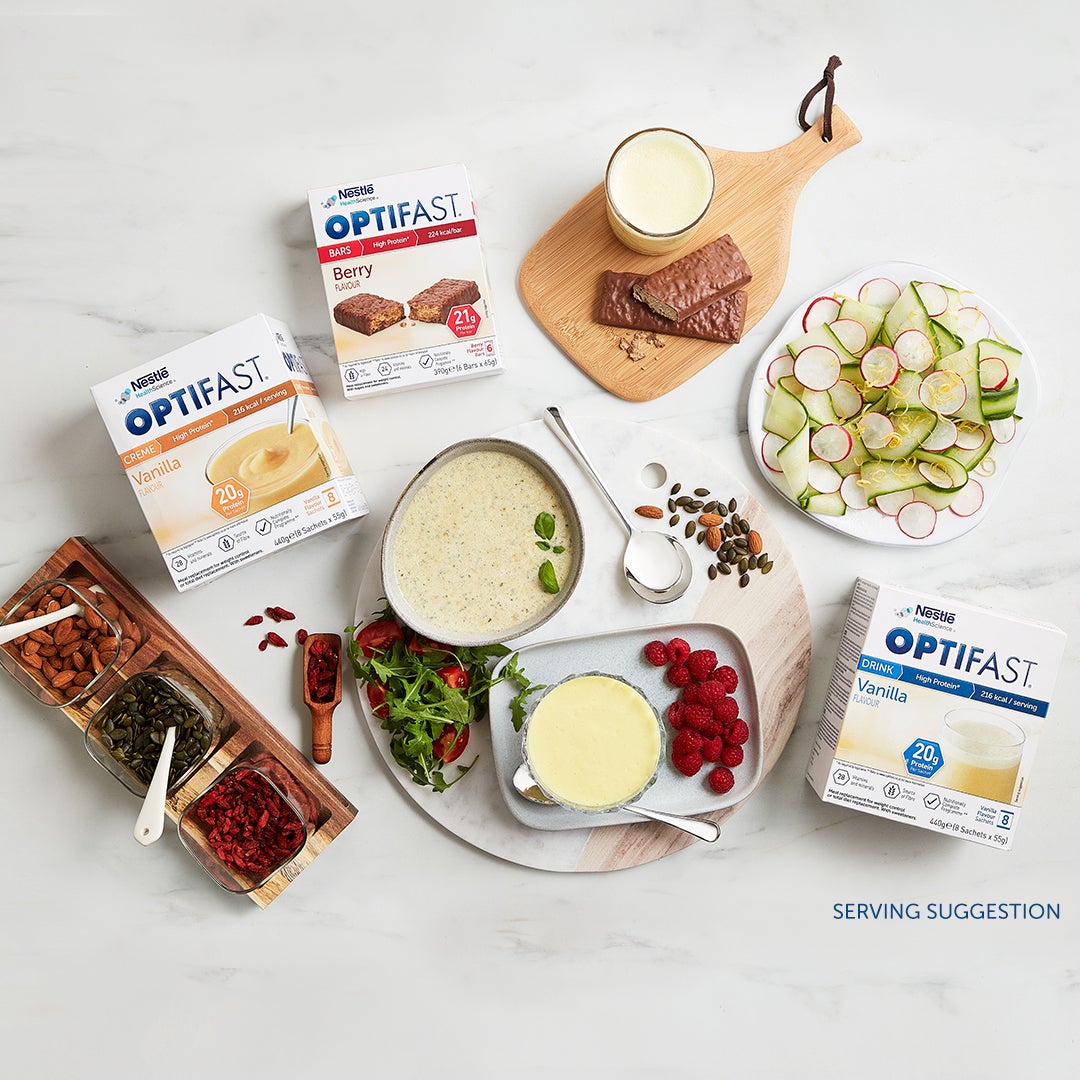 What to expect from the 6 Week Diet Plan
Here's what you can expect from our 6 week weight loss plan:
First 3 Weeks
Replace all of your daily meals

Enjoy 4 OPTIFAST meal replacement products per day as your sole food consumption, up to a total of 800 calories

Avoid strenuous physical activity
Last 3 Weeks
Reintroduce conventional meals

Gradually reintroduce conventional foods in place of OPTIFAST meal replacement products, up to a daily calorie total of 1,200 calories per day.

By week 6, you should be consuming 2 OPTIFAST products per day alongside 2 low-calorie cooked meals that are low in carbohydrates and processed foods. Find low-calorie recipe inspiration here

Include regular light exercise as part of your routine
After 6 Weeks
Maintain your weight loss with our Maintenance Plan or one of our Intermittent Fasting Plans

Continue to regularly take part in light exercise to enhance your wellbeing and therefore increase your likelihood of success. Find fitness advice for your weight loss journey here
Choose Your Plan
We offer three 6 week diet plans for the different stages of your weight loss journey.

You can start with the 3 Week Diet Plan and continue your journey with the Last 3 Weeks Diet Plan. Alternatively, you can commit to the full 6 Week Diet Plan from the beginning.
All you need to know in 60 seconds
OPTIFAST Support Hub
Visit our blog for low-calorie recipe inspiration, fitness support, nutrition advice and more while you're following your weight loss journey.
6 Week Diet Plan FAQs
The OPTIFAST 6 Week Diet Plan is designed to help you to lose weight by replacin gall of your conventional meals with meal replacement products. By significantly decreasing your daily calorie intake (to approximately 800 calories per day for the first 3 weeks), our 6 Week Diet Plan can be a great way to kickstart new lifestyle habits.
Following a 6 Week Diet Plan can be a great way to kickstart your weight loss journey and transform your old eating habits. Many people will lose weight in 6 weeks by replacing all conventional meals with OPTIFAST meal replacement products, but it's important to remember that everyone's journey is different.
As everyone's weight loss journey is unique, there is no set amount of weight that you will lose in 6 weeks. However, if you stick to the plan, you will start to lose weight at your own pace and your weight loss will continue when you move on to an Intermittent Fasting or
Partial Meal Replacement Plan
.
For the first weeks of your 6 week weight loss plan, strenuous activity is not recommended as your body adjusts to your new diet. During the final 3 weeks of the plan, light exercise is advised to support your weight loss journey and you should continue with this as you progress with your journey.