Around Christmas time, there's an abundance of delicious food and drinks, which can make it a little more challenging for those of us on a weight loss journey.
With that being said, Christmas can still be an enjoyable time for all of us, regardless of whether or not you're following a diet plan.
While you may feel you can't indulge, you can treat yourself in moderation during this period of festivity. It's as simple as making healthier choices in your eating habits, cooking methods and daily activities.
Tips for a Healthier Christmas Dinner
With turkey, stuffing, potatoes, gravy, pigs in blankets and bread sauce, you may think a healthy Christmas dinner is impossible. But there are lots of small changes you can make to your Christmas cooking and meals for a healthier festive feast. Here are some ideas to get you started:
Roast your potatoes using cooking spray oil or a small drizzle of olive oil instead of goose or duck fat
Aim for two-thirds of your plate to be filled with greens, but limit any sauces
Avoid adding salt wherever possible – both when cooking and at the table
Make your own stuffing using lean sausage meat, and rustle up your own cranberry sauce – it's much healthier and gives you so much more control over what you're eating than shop-bought

Make Healthier Choices
Christmas time is filled with sweet treats, then add in the supermarket tactics, the festive mood, and chocolate, biscuits and crisps somehow become even more tempting.
Rather than indulging in a tin of chocolates, instead try having a few small squares of dark chocolate.
Similarly, swap the crisps for a small handful of unsalted nuts, and consider trying some oatcakes instead of biscuits.
Control Your Portions
Whether you're actually hungry or not, Christmas Day and the desire to overindulge go hand-in-hand. It's almost tradition to overload your plate and go back for seconds, thirds or even more. Instead, opt for smaller portions and don't feel pressured by those around you to go back for more. If you're debating getting seconds, tell yourself to wait 20 minutes, and then reassess if you really need any more food.
Overeating can be a habit, but if you give your stomach a short break from food, you'll most likely realise that you're not really hungry, therefore saving yourself the extra calories.
Watch Your Alcohol Consumption
Lavish drinking and holiday celebrations are closely linked. Whether it's eggnog or mulled wine, most people drink more than usual at Christmas.
A celebratory drink here or there is fine – just try and monitor exactly how much you drink. Alcohol contains a lot of hidden calories, so wherever possible aim for just one or two drinks, or even fill your glass halfway instead of to the top. Make sure not to drink on an empty stomach either, as this can make you want to drink more.
Also, try and make some swaps. For example, instead of pouring a glass of wine, try a non-alcoholic, low-calorie drink, or even better fill your wine glass with sparkling water. There's no need to feel self-conscious – no one else will even notice what you're drinking.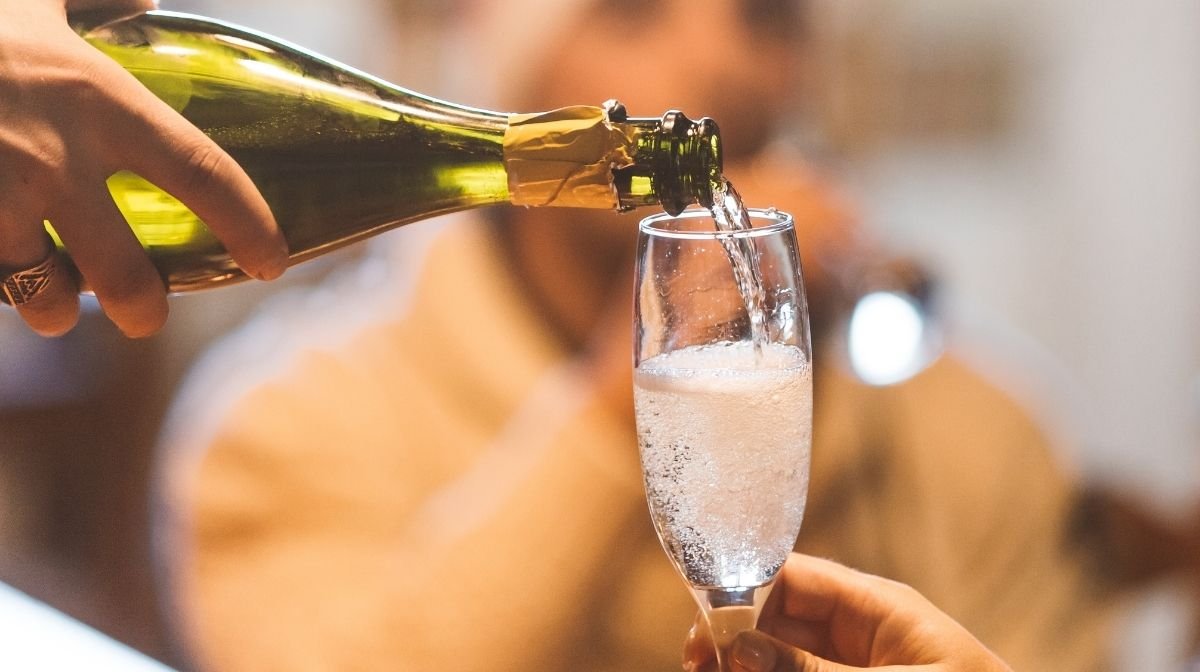 Don't Neglect Your Exercise Routine
As the temperatures drop and the days get shorter, your motivation to exercise can take a hit.
While it's tempting to stay inside watching Christmas films every day, being active can have multiple benefits for your physical and mental health.
It doesn't need to be anything too intense – a low-impact workout or even a short walk each day are both achievable ways to maintain your fitness levels over the festive season.
Manage the Leftovers
Once Christmas has passed, there's still the period between Boxing Day and New Year's Eve, which often involves a lot of leftover food.
Try taking a different approach with your leftovers this year. When it comes to chocolates and biscuits, try and limit yourself to only one or two a day and make sure to share any chocolate gifts you receive with others so they disappear faster.
Add your leftover turkey to a healthy soup or stew and include lots of vegetables for a healthier alternative – this also helps to prevent lots of food waste.
Remember, Christmas is a fun, festive time, so don't be too restrictive with yourself. Know it's okay to have some treats in moderation, just make sure you get straight back on your plan after enjoying a few days off.
Don't let yourself feel the pressure to indulge if you don't want to. Surrounding yourself with a supportive network can also help you to stay on track when the temptation starts to feel overwhelming. Find out how you can do this here: