They say that breakfast is the most important meal of the day, so it's key that you have something filling and nutritious to keep you going until lunch. It's also important that you enjoy your breakfast as it becomes part of your routine; and preparing it should be something that you look forward to. 
You don't have to have a bland breakfast when you're on one of our diet plans, there are plenty of low-calorie options that are just as tasty as a sugar-laden alternative. 
One of our favourite breakfast recipes is these sweet-tooth-satisfying banana pancakes, which take just 10 minutes to make in the morning.  
Low-Calorie Banana Pancakes Recipe
Servings

2
Prep Time

5
Cook Time

5
Ingredients
1 large banana
2 medium eggs, beaten
1 tsp baking powder
1 tsp vanilla extract
1 tsp olive oil
25 g pecans, chopped
1 tsp honey
Method
In a bowl, mash ¾ banana with a fork until it turns into a thick purée.

Add the beaten eggs, baking powder and vanilla extract and whisk.

Heat a large non-stick frying pan and brush with ½ tsp oil.

Spoon half of the batter into the pan to make 2 pancakes. Allow them to cook for 1-2 minutes before flipping them over and leaving to cook for another 2 minutes. Remove from the pan and put on a plate.

Repeat the process with another ½ tsp of oil and the rest of the batter.

Top the pancakes with the remaining ¼ banana, sliced, and 1 tsp honey.
Nutritional Facts
Amount per serving
| | |
| --- | --- |
| Calories | 280 |
| Total Fat | 3.6g |
| Saturated Fat | 0.6g |
| Sodium | 972mg |
| Total Carbohydrates | 11.55g |
| Dietary Fiber | 5.85g |
| Protein | 6.6g |
Allergens: contains egg, pecans (nuts).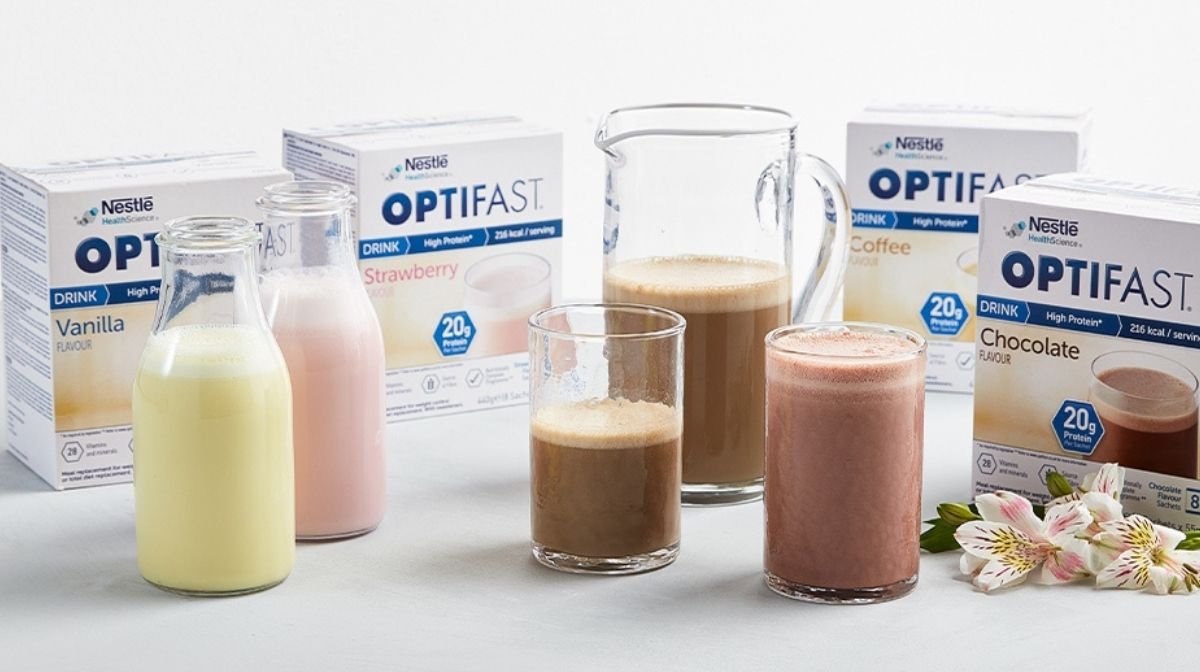 Dr Roy Taylor has recommended using OPTIFAST meal replacement shakes for part of the Newcastle Diet.