A simple, light salad can be a wonderfully refreshing dish, and it's perfect for when you want to keep the calories low.
Here is a recipe for a delicious and vibrant salad of juicy melon and avocado on a bed of crisp salad leaves, accompanied by a gorgeous orange, honey and mustard dressing that will create a burst of flavour in your mouth.
If you enjoy this salad, add it to your repertoire of meals, as it makes a great low-calorie lunch that's quick and easy to prepare.
Low-Calorie Avocado & Melon Salad Recipe
Servings

4
Ingredients
1 medium-sized avocado, peeled, stone removed and sliced
350 g melon, peeled and sliced
300 g mixed salad leaves, washed and thoroughly dried
2 tbsp fresh orange juice
1 tbsp honey
1 tbsp cider vinegar
1 tbsp olive oil
1 tsp wholegrain mustard
Method
Cut the washed and peeled avocado in half, remove the stone, scoop out each half with a large spoon, then slice.

Wash and cut the melon in half, scoop out the seeds, peel (remove the outer rind) and cut into slices.

Divide the washed salad greens into bowls and top with both the sliced avocado and melon.

To make the dressing, add the orange juice, honey, vinegar, oil and mustard to a food processor, and blend until smooth.

Pour 1 tbsp of the dressing over each salad serving, and enjoy.
Nutritional Facts
Amount per serving
| | |
| --- | --- |
| Calories | 224 |
| Total Fat | 17.7g |
| Saturated Fat | 3.6g |
| Sodium | 56mg |
| Total Carbohydrates | 12g |
| Dietary Fiber | 3.9g |
| Sugar | 12g |
| Protein | 2.7g |
Allergens: contains mustard.
Find out how to track this meal as part of your daily calorie intake here: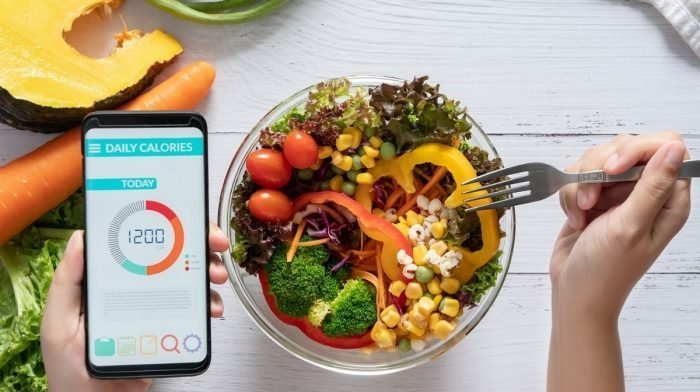 Learn how to track your calorie intake to help keep your weight loss journey on track.