It can be a challenge to find side dishes that taste great, are low in calories, and keep you on track with your weight loss journey. Pasta, rice and potatoes are high in carbs, which also means high in calories, but eating a salad in the winter isn't always the most appealing option. This recipe for garlicky green beans and mushrooms is a healthy alternative to make your vegetables tasty and interesting.
Low-Calorie Garlicky Green Beans & Mushrooms Recipe
Servings

4
Ingredients
250 g green beans, washed and with ends cut off
250 g button mushrooms, rinsed and sliced into quarters
2 tsp olive oil
1 garlic clove, peeled and crushed
Pinch of salt and pepper
1 tsp dried chilli flakes (optional)
Method
Wash the green beans and mushrooms, then cut the ends off the green beans, slice the mushrooms in half and set aside.

In a frying pan over a medium heat, add the olive oil and then the crushed garlic and cook for 30-60 seconds, taking care not to burn the garlic.

Add the mushrooms to the pan and cook until golden brown in colour.

Meanwhile, add the green beans to a small pot of boiling water, cover and leave to blanche for three to four minutes, until they are slightly softened.

Once the green beans are ready, drain and add to the pan with the mushrooms.

Cook the bean and mushroom mixture for four to five minutes or until the green beans are soft and the mushrooms are golden brown.

Remove the pan from the heat and season the vegetables with salt and pepper. Add dried chilli flakes if you want to add a kick of extra heat.
Nutritional Facts
Amount per serving
| | |
| --- | --- |
| Calories | 77 |
| Total Fat | 2.3g |
| Saturated Fat | 0.3g |
| Polyunsaturated Fat | 0.3g |
| Monounsaturated Fat | 1.5g |
| Sodium | 400mg |
| Total Carbohydrates | 5.7g |
| Dietary Fiber | 4.8g |
| Protein | 3.4g |
Discover more ways to get creative with vegetables here: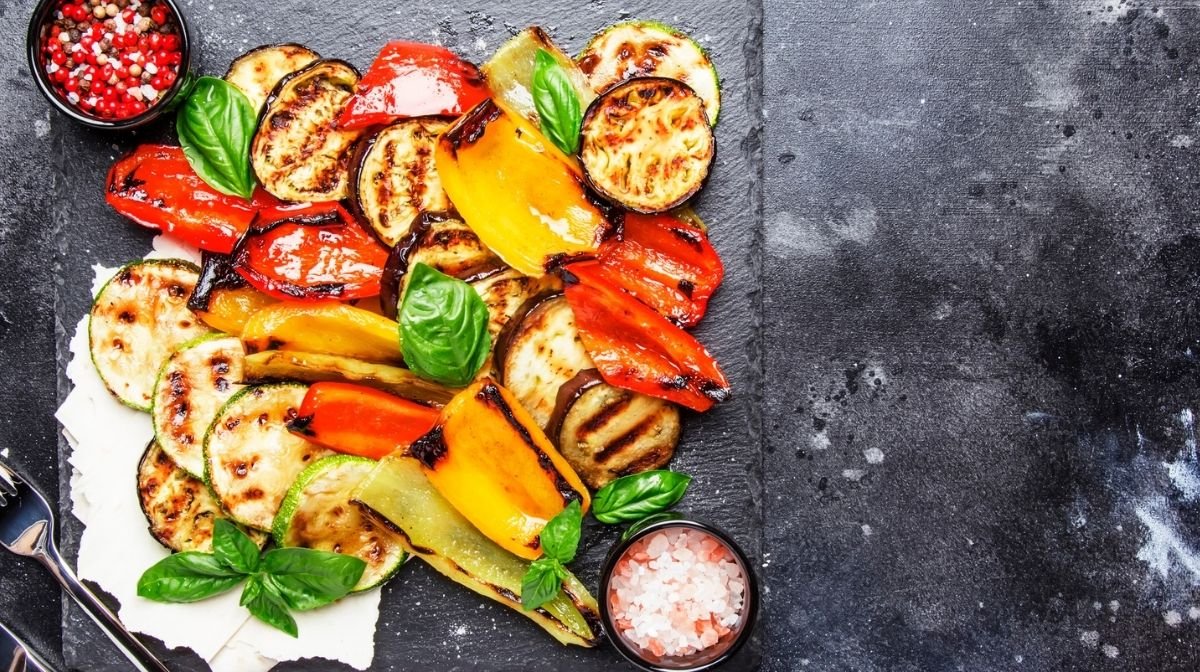 This Mediterranean-inspired dish is a different way to serve up a vegetable side dish.