When you're on a weight loss plan, vegetables are going to feature pretty heavily in your daily menus. However, eating steamed or boiled veggies over and over again can get a little tiresome after a while.
Eating a variety of veg-based dishes can really help you to keep on track with a Partial Meal Replacement or Maintenance Plan, and our grilled Mediterranean stack is a great way to mix things up.
This dish of chargrilled, lightly seasoned vegetables features different layers of flavour for a taste sensation that's low-carb and low-fat.
Pile a little bit of mushroom, aubergine, tomato, onion and courgette on your fork all at once (or as many of these veggies as you can fit!) and enjoy biting into all those flavours and textures in one delicious mouthful.
Low-Calorie Grilled Mediterranean Stack Recipe
Servings

1 serving = 1 cup
Ingredients
2 large Portabella mushrooms, sliced in half
1 aubergine, sliced
1 roasted red pepper, sliced
1 courgette, sliced
1 red onion, roughly chopped
3 garlic cloves, peeled and finely sliced
450 g cherry tomatoes
1 tsp olive oil, with a sprinkle of basil
To serve: rocket leaves, salt and pepper to taste
Method
Preheat your oven to 180°C.

Prepare the vegetables, slicing the mushrooms, aubergine, pepper, courgette, onion and garlic, and roughly chop the red onion.

Spritz a griddle pan with spray oil and place it on a high heat.

Griddle all of the vegetables (apart from the rocket leaves), until they have griddle lines on them. This should only take a few minutes.

Season the veg, then place on a baking tray that's been sprayed with your spray oil for around 20 minutes.

Drizzle the olive oil and basil on top before serving.
Nutritional Facts
Amount per serving
| | |
| --- | --- |
| Calories | 145 |
| Total Fat | 3.6g |
| Saturated Fat | 0.5g |
| Polyunsaturated Fat | 0.7g |
| Monounsaturated Fat | 2g |
| Sodium | 625.5mg |
| Total Carbohydrates | 13.9g |
| Dietary Fiber | 4.2g |
| Protein | 5.6g |
Discover more delicious ways to get creative with vegetables: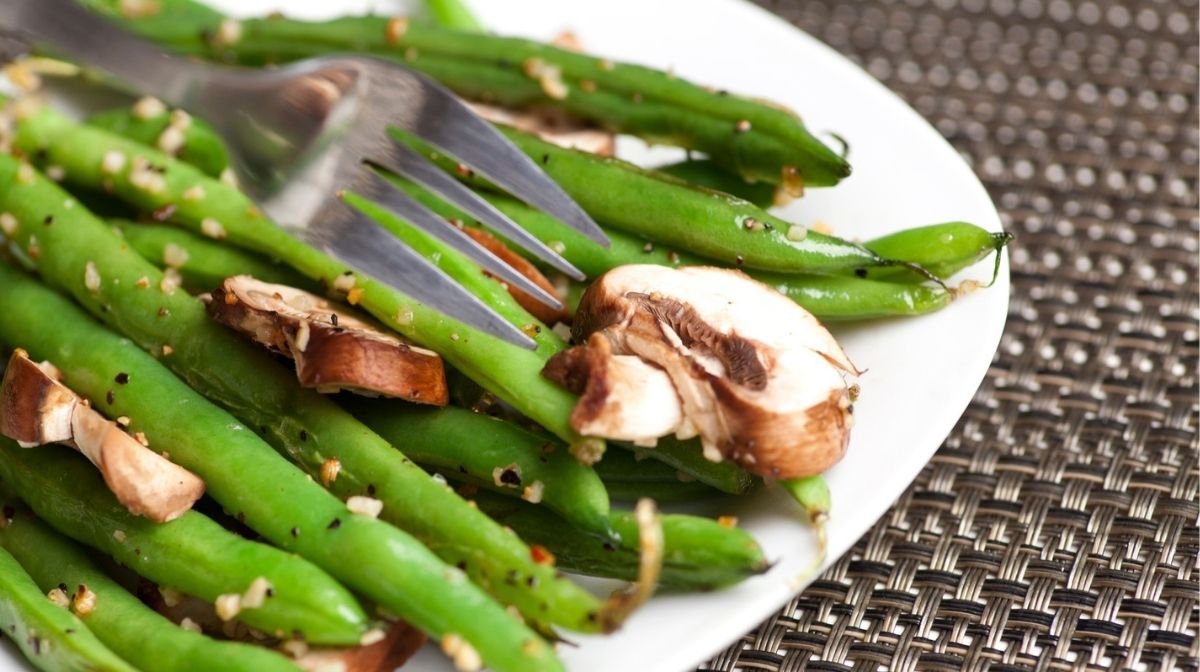 This low-calorie vegetable side dish recipe is perfect for lovers of garlic.