This omelette is an excellent breakfast option that will help to keep you feeling full throughout the morning and provide vitamins and minerals, such as iron and vitamins A and C from the spinach, and B vitamins from the mushrooms.
Protein and vegetables should be the key focus of your weight loss maintenance plan, which makes this recipe an ideal choice on those mornings where you have a little extra time to cook or for a low-calorie weekend brunch.
Low-Calorie Spinach & Mushroom Omelette Recipe
Servings

1
Ingredients
2 eggs
1 tbsp reduced fat cheese, grated
20 g spinach, washed
40 g mushrooms, washed and sliced
Splash of skimmed milk
Method
Preheat the grill to 200°C.

Wash and slice the mushrooms, and wash the spinach, squeezing out excess water with a kitchen towel.

In a medium-sized bowl, whisk the eggs with the milk, then add the grated cheese, spinach and mushroom slices.

Place a non-stick frying pan on a medium heat and spritz with cooking oil spray. Pour in the omelette mixture.

Cook for 3-5 minutes or until the mixture begins to set.

Remove the pan from the heat and place it under the grill for 1-2 minutes, or until the top of the omelette turns light brown in colour.

Turn out the omelette onto a plate and enjoy immediately.
Nutritional Facts
Amount per serving
| | |
| --- | --- |
| Calories | 218 |
| Total Fat | 13.2g |
| Saturated Fat | 5.2g |
| Sodium | 242.2mg |
| Total Carbohydrates | 3.5g |
| Dietary Fiber | 0.9g |
| Sugar | 3.1g |
| Protein | 21.3g |
Find out more about why breakfast is the most important meal of the day: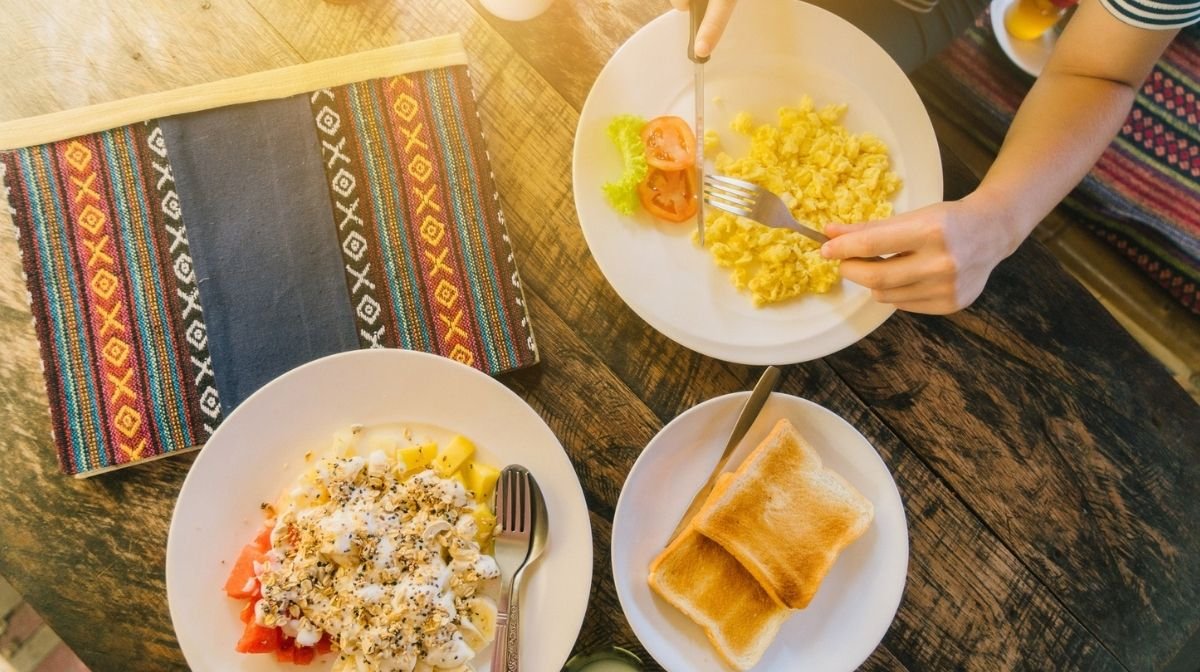 You should never skip breakfast, especially if you're trying to lose weight. Find out why here.