Curries made with a creamy base can be high in calories and often get ruled out if you're following a weight loss maintenance plan.
However, this doesn't mean that all curries are off limits. You can still enjoy a curry dish with this green chicken and vegetable curry, which is a healthier, lower-calorie option and could fit into an OPTIFAST Intermittent Fasting or Partial Meal Replacement Plan.
Low-Calorie Chicken Curry Recipe
Servings

4
Ingredients
500 g chicken fillets, skinned and chopped into small pieces
3 tsp Thai green curry paste
60 ml water
240 g pumpkin, peeled and chopped into bite-sized pieces
150 g green beans, washed and sliced
235 ml light evaporated milk
2 tsp cornflour
Cooking oil spray
Method
Place a large saucepan over a medium-high heat and lightly spray with cooking oil.

Add the chicken pieces to the pan and stir-fry for 5-10 minutes, or until golden.

Spoon the curry paste into the pan and stir until the chicken is coated.

Next, add the water and the diced pumpkin, stir to combine, then cover with the lid and cook for about 5 minutes.

Remove the lid, stir in the green beans and cook for a further 5 minutes, uncovered.

While the green beans are cooking, in a small bowl, combine the evaporated milk and cornflour together. Then, add the mixture to the pan and bring to a boil.

Stir occasionally, reduce the heat slightly and simmer uncovered for 5 minutes before serving.
Nutritional Facts
Amount per serving
| | |
| --- | --- |
| Calories | 229 |
| Total Fat | 3.8g |
| Saturated Fat | 0.97g |
| Sodium | 294mg |
| Total Carbohydrates | 12.5g |
| Dietary Fiber | 2.8g |
| Sugar | 9.7g |
| Protein | 35g |
This recipe makes a great fakeaway idea. Get more fakeaway inspiration here: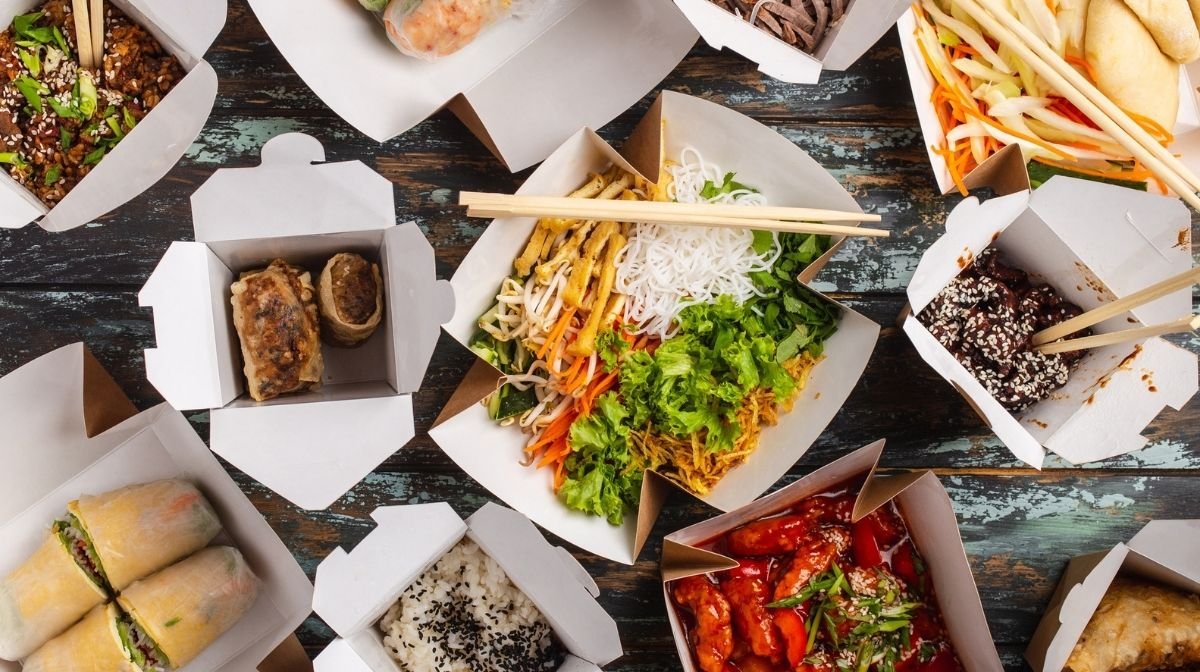 Try these low-calorie fakeaway recipes, including fakeaway pizza and fakeaway curry.