Calorie Count: 200
Prep time: 10 minutes
Cook time: 10 minutes
It's very likely that you'll experience cravings when you're following a diet plan, especially when you reintroduce conventional food (on our Partial Meal Replacement or Maintenance Plans). Rather than order your favourite takeaway or be tempted to visit the drive-through, look for an alternative, healthier option to satisfy that craving while sticking to your daily calorie allowance.  
These Mexican bean burgers make the perfect alternative to the classic cheeseburgers. 
Low-Calorie Mexican Bean Burgers Recipe
Prep Time

10
Cook Time

10
Ingredients
400 g tin of kidney beans
50 g breadcrumbs
1 tsp mild chilli powder
1 egg
100 g fresh salsa
75 ml low-fat yoghurt
Juice from 1/4 lime
2 wholemeal burger buns
1/4 sliced avocado, 1/4 sliced red onion & salad leaves to serve
Method
Preheat your grill to a medium heat.

Pour the kidney beans into a large bowl and crush with a potato masher (or a fork, if you don't have one).

Add in the breadcrumbs, chilli powder, egg and 2 tbsp salsa, then mix well with a fork. You can add black pepper here for additional flavour if you'd like.

Divide the mixture into 2 portions, then wet your hands and shape into patties. Place them onto a non-stick baking tray, then grill them for about 5 minutes on each side until golden and crisp.

While the burgers are cooking, mix the yoghurt and lime juice together. Add black pepper if you wish.

Open the buns and spread them with a little of the yoghurt mixture. Top each of them with the salad leaves, avocado and red onion before you add the cooked burgers. Finish by adding more yoghurt mixture and some salsa before serving.
Nutritional Facts
Amount per serving
Allergens: contains wheat, egg, milk.
Looking for more low-calorie BBQ ideas? Check out these healthy BBQ tips: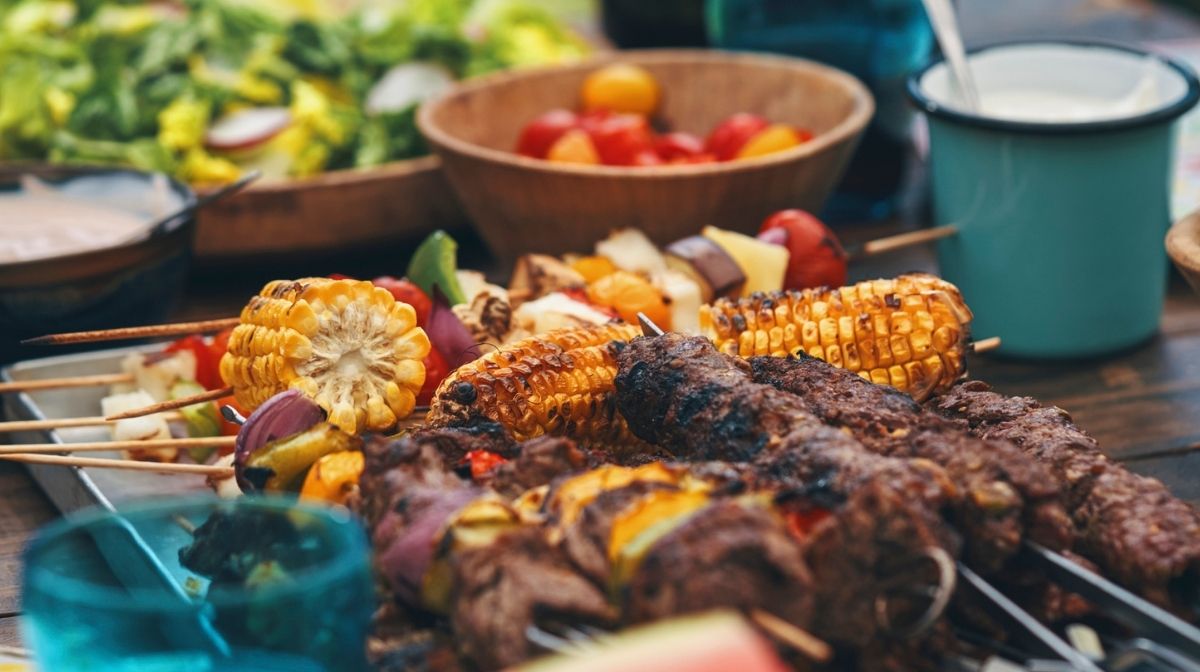 Check out these healthy BBQ swap ideas to support your weight loss journey.